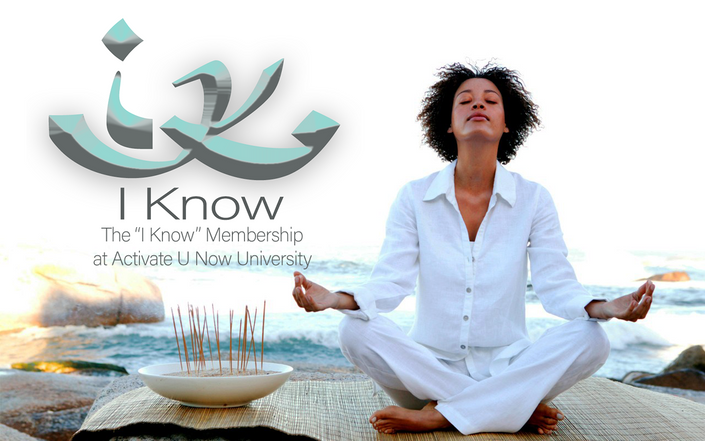 Malane Shani's Momentum Masters
The "I Know" Membership
Momentum Master's "I Know" Membership
Do you read self-help books and attend workshop after workshop, but don't see the reflection of what you know in your life? Are you struggling to balance your life in every area, i.e. family, financial, intimate relationships or career? To manifest our hearts desires, we must pair our knowledge with wisdom. Many times, we commit ourselves to study without committing ourselves to practice. If this sounds like you, the "I Know" membership is a powerful starting point for you to integrate with and use everything that you know—and see the transformation within your life.
As you begin to apply what you know, you will:

◆ Open yourself to receive new opportunities: a new job/career, new relationship, new stream of income
◆ Become emotionally literate, express and manage your feelings with ease
◆ Create more harmony and balance in your relationships
◆ Increase your self-love, self-compassion and self-empowerment
◆ Experience more joy and ease in your daily life
◆ Develop a spiritual and emotional awareness and activate your inner guidance system

◆ Practice accelerated momentum in every area of your life

The intention of the "I Know" program is to transform your "I know" into "I practice." Saying "I know" is simply an acknowledgement of information stored in your mind. Being present in "I practice" is self-empowerment, relying on one's own internal power, faith and Spirit to create an entirely new reality. A lot of us want things to happen by osmosis or with a magic wand. You must do your work. Once you start to practice what you know, life will open up and become far more easy and effortless. You will begin to see every challenge and trigger as an opportunity to use what you know to heal yourself and be fully present in the life you have always envisioned.
- Access to one monthly Momentum class beginning the first Wednesday of every month
- Access to private Facebook page with exclusive weekly videos facilitated by Malane Shani
This membership is packed with life-changing wisdom and exercises that will help you elevate your mind and your life. The Facebook page offers a supportive and diverse community of like-minded individuals who have agreed to embark upon this journey to self-mastery.
This membership is for you if you want to have:
Breakthroughs in your relationships with family, friends or your significant other
An ability to manifest multiple streams of income
Health and well-being
Join today and take your first step towards self-mastery!
"Knowledge is power, but it is the wisdom that activates that power!" – Malane Shani
---
Welcome to Activate U Now University!
Activate U Now University (AUNU) is a place to be inspired, activated and elevated by releasing what is no longer in alignment with you--that could be fears, beliefs, choices, relationships, patterns, etc.--and embracing your authentic self, who is worthy, deserving, and can have it all. AUNU offers powerful tools, exercises and workshops to support you in manifesting your heart's desires and living your most authentic life.

Testimonials
"This work has allowed me to heal years of conditioning, fear, self-doubt, over confidence, dishonesty and being detached from my emotions. She had faith in me when I had none in myself! She showed me how to have faith in myself and I am a new man because of it. Until I met Malane I was conditioned to be cold hearted and shut down when it came to my feelings. Now I realize that my emotional state needs to be stronger than my physical body in order to be the man I was called to be."

Jeremy J.
IT Manager
Atlanta, GA
"Once I began working with Malane it seemed like a dark fog I was walking around in lifted. I was able to drop the pretentious facade that I had been maintaining my entire life. Malane helped me understand my life purpose and take active measures to ensure that I live my life authentically. I began to realize that I had never been my true self in this world; hence everything prior to this was not me. I had become too dependent on someone else to validate my self-worth. Since beginning my authentic lifestyle, I have never been happier and healthier. While I have undergone a few more life transitions for the good I look forward to many more. I truly understand that everything happens in a divine space and time and the transition goes smoother when I sit back and let life flow."

Angela F.
Deputy Director, Veterans Employment and Training Services
Washington D.C.
"When I started working with Malane I was struggling with my family relationships and my career. Malane helped me to recognize my power to transform my life by transforming myself. Her strength and support has given me the courage to break old patterns which were holding me back and to upgrade the quality of my relationships, career and lifestyle. Thank you Malane! I don't know where I would be without you."

Sandy F.
Professional Life Coach
Unicoi, Tennessee
Your Instructor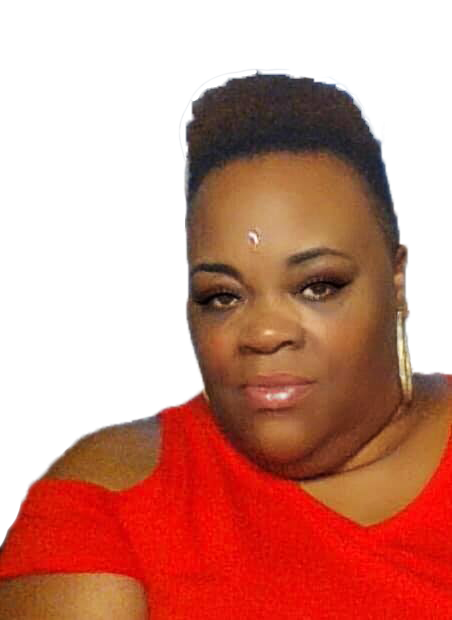 Visit Malane and book a session at Malaneshani.com

Through her company, Malane Shani Global Empowerment, Malane has supported thousands in healing and transforming their lives and the lives of their families. With over two decades as a Certified Life/Relationship/Bereavement Coach, Motivational Speaker, Workshop Leader and most importantly, real life, in the trenches life coaching experience her vision is unique. Malane's fusion of her intuition, experience and professional training supports her in tapping into the authentic nature of her clients helping them to discover and begin to live the authentic life they were born to live.
Malane has served as the CEO for Malane Shani Global Empowerment for over 25 years which is an alternative solutions company for mental and emotional health and well-being and specializes in harmonizing mental and emotional health. MSGE accomplishes this by using alternative technologies to clear old cellular memory and to illuminate the light of authentic living. Through workshops, empowerment programs, and individual and group sessions, Malane's intention is to create a cadre of healed master teachers and healers to move throughout the world, to inspire individuals to live more authentically, to activate their innate gifts and to elevate the minds and hearts of those who will inspire others to live their best life.
Visit Malane and book a session at Malaneshani.com
Class Curriculum
I Know Virtual Classes
Available in days
days after you enroll
MM Inspiration Videos
Available in days
days after you enroll